Welcome to The Smithy House, Stoer
Please take a look around our site to see what The Smithy House can offer you for a beautiful and memorable holiday in the Highlands.
We offer 2 different buildings at The Smithy House & Cottages - The Smithy and The Byre.
Detached from each other but within the same 2 acres of garden and croft in Stoer.
See About Us for more information on each of our holiday homes.
Select a language: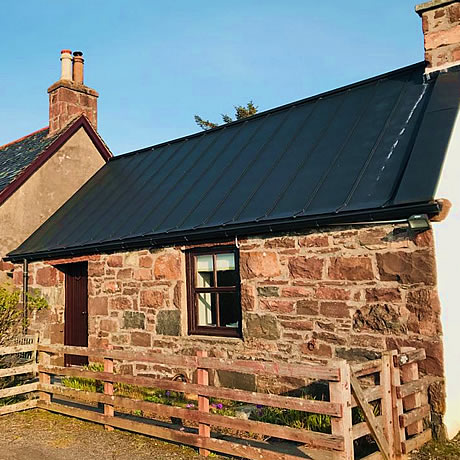 Original Stoer Smithy renovated to the highest standards. Open-plan bothy accommodation sleeps two.
Stoer and the Highlands
This part of the world is a special places offering our guests the opportunity to experience some stunning, beautiful and remote surroundings and landscape.
Stunning beaches & coast line, full of wildlife, nature - even the north west snorkel trail.

Set in the north west GeoPark, world class geology, walks and climbing for all levels.

Some of the finest seafood, hospitality and drink in the world - taste the real Highlands.